Science
WELCOME TO SCIENCE AT TOWNFIELD
Science Intent
We follow the National Curriculum and have made some enhancements such as visits to the Liverpool World Museum, Ness Gardens and local garden centres as well as opportunities to develop science during woodland learning sessions. All pupils study Science including those who have SEN and/or disabilities and those who are disadvantaged. The pupils gain knowledge about how to ask scientific questions, plan experiments, ensure tests are fair and record and evaluate results every year. We have built our own scheme of work which builds in complexity so that pupils can build their skills and knowledge. Knowledge and skills are constantly revisited and refreshed to ensure that they become embedded. To aid understanding subject specific vocabulary is taught explicitly within every lesson. We have created end points for each topic and milestones for the end of each year to show what pupils should know and can do. As the children move to the next year group, the next teacher then knows where to start.
Pupils come from a mixed urban area of Wirral. We have selected famous scientists to study, male and female, who share the context of the pupils. To build pupils' cultural capital, they also study the work of scientists who are nationally important. Our core values; resilience, respect and responsibility are continually developed through all science learning experiences.
Fantastic News!
We are pleased to annouce that Townfield Primary School has been awarded the Primary Science Quality Mark. Over the last year we have been working hard to improve the science teaching across school which has resulted in us achieving this award. The Primary Science Quality Mark is is a year-long programme that helps schools to achieve a quality mark that focuses on developing effective, confident science leadership for whole school impact on science teaching and learning. Whilst we are very proud of this award, this is only the beginning of our journey in delivering quality science across school and we will continue to look at ways in which we can ensure children recieve a high quality science provision.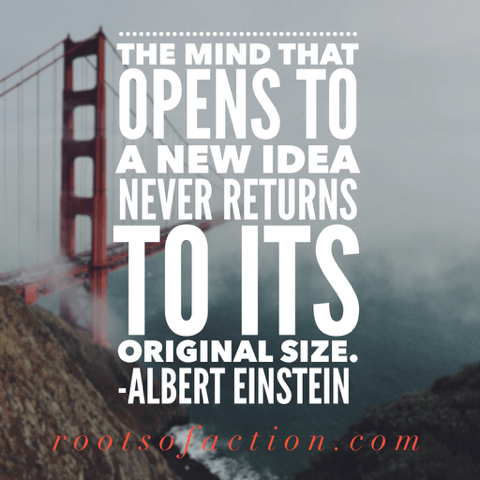 AUTUMN 1TERM
Nursery
The children have been experimenting with light.They have investigated where light comes from and where it goes. We have looked at how light affects objects and colours. They have explored light through colour mixing and creating shadows.
Reception
This half term, Reception classes were very lucky to be visited by Miss Donagy who is a secondary school science teacher. She worked with the children to create water and cornflour slime. Although messy, it was a lot of fun.
Woodland Learning
Year 1
Materials.
This term year1 have been studing materials. They have been investigating which material would work best for keeping an egg safe when dropping from a height and they have been experimenting which area of school will make a cube of ice melt at the slowest rate.
Woodland Learning
Year 2
Habitats
This term, as part of their habitat topic, year 2 have looked at food chains, created different habitats for for mini beats in the forest and classified things as alive, dead or never alive.
Woodland Learning
Year 3
Animals including Humans
This term Year 3 have been learning all humans. Thye have been learning about the different food groups, investigating sugar content in drinks, labelling the human skelleton and investigating hwther people with long leg can jump the furthest.
Year 4
Animals including Humans
The topic for this half term for year 4 was animals including humans. The children learnt about the digestive system, different types of teeth and investigated what factors affect how teeth can rot.
Year 5
Space
Year 5 had a fantastic time learning Space. They learnt about the different stages of the moon, researched the planets in the solar system, discussed flat Earth versus spherical Earth and incestigated how to make a rocket fly effectively using an air pump.
Year 6
Electricty.
In year 6, they learnt all about light this term. They made periscopes out of cereal boxes, investigated the way in which light travels, used prisms to split light into the colours of the spectrum and investigated refraction in water. .
AUTUMN 2 TERM
Year 2
Animals including Humans
This half term children have been investigating what affects the rate of our pulses, whether people with long legs can jump further and identified different life cycles including a frog.
Year 3
Forces and magnets
This half term, year three have been learning all about forces and magnets. They have investigated the different variables that affect friction on a car, tested different magnet strengths and created magnet maze puzzles.
SPRING TERM
Year 1
Plants
In Spring term, Year 1 have been learning about plants. They planted their own seeds, looked at deciduos and evergreen trees and went on a wild flower hunt and created bar charts on the different flowers that they found.
Year 2
Materials
In Spring Term, Year 2 have been learning about materials. They have been looking at raw and sythentic materials, learning about different materials and their properies and investigating which material makes a ball the bounciest.
Year 3
Light
In Spring term Year 3 have been studying the topic of light during school closure. They have created light boxes, tested materials to see if they were translucent, opaque or transparent, created posters about keeping our eyes safe in the sun and used mirrors to read backwards writing.
Year 4
Sound
During Spring term, Year 4 have been exploring the topic of sound. They labelled diagrams of the ear, created posters about ear safety and investigated pitch and frequency using glasses of water.
Year 5
Materials
During the Spring school closure, Year 5 looked at the topic of materials. They have investigated reversible and irreversible changes, explored different ways to separate materials and looked at factors that affect therate of evaporation.
Year 6
Evolution
Year 6 used Oak academy to help the children support their learning remotely. They looked at evolution and how fossils provide evidence for this as well as completing an investigation to explore how fossils are formed. They also classified animals and used evidence to determine which era organisms were from.
SUMMER 1
Nursery
This term the children in our nursey classes have had lots of fun exploring many different aspects of science. They had loved creating a wormery and learning about different mini beasts. They have alsoenjoyed exploring static electricty by using ballons.
Reception
Science
In Reception the children have been planting cress seeds, making observational drawings of plants, sorting animals by habitat and observing butterflies.
Year 1
Animals including humans
This term the children in Year 1 have been looking at the human body. They have labled outlines of their bodies which they drew on the playground and have investigated their senses in a variety of differnt ways including a taste test which was definately the children's favourite.
Year 2
Plants
In Year 2, the children have been investigating Plants. They have lablled parts of a plant, looked at the differnce rates bulbs and beans grow and investigated the conditions cress seeds need in order to grow.
Year 3
Plants
Year 3 have also been studying plants. They have explored the different parts of plants and the jobs they do, investigated what plants need to grow and experimented what affects the rate of water transportation.
Year 4
Habitats
During the Summer topic of habitats, Year 4 children have classified animals using classification keys, went on an invertebrate hunt and did a local habitat survey.
Year 5
Animals including Humans
This term, Year 5 have looked at how different animals reproduce, how humans change with age and studied the different gestation periods of animals.
Year 6
Animals including humans
In their Summer topic of animals including humans, the Year 6 children have looked at the heart, labelling and learning about the different parts and the jobs they do. They have also looked at how nutrients are transported around the body and investigated how exercise affects the circulatory system.
Files to Download